One day, we got an inquiry from Richard. He is a hardware dealer and has a warehouse which loacated basement floor. There is no way for the heavy truck(max load 60T) into the warehouse. And when no truck going into the warehouse, it should be same level as the ground. Richard hope we could find a solution.
At first, a ramp as followed picture was considered a suitable solution. But because of the heavy truck loading, there will be very big pressure to cylinder during the truck going through the ramp. It is not stable which only supported by 2pcs cylinder, maybe a sudden decline, very dangerous.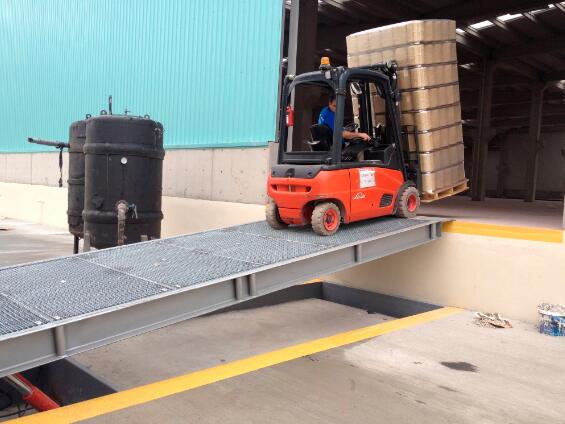 Then, we supposed the scissor lift under ramp like followed picture.

At last, our technician design it as followed drawing. It can not only satisfy Richard's application, but also very stable during heavy truck going though the ramp and durable using. This design got Richard's high appreciation.
Some specifications as followed:
Scissor lift
Capacity: 80T
Platform size: 3450*3400mm
Ramp
Capacity: 60T
Platform size:17110*3400mm
Travel height: 2200mm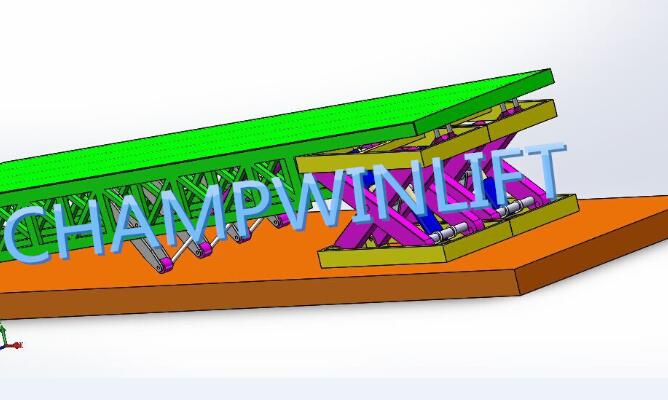 Then our produce department start to produce the 80T capacity scissor lift and 60T loading ramp. After all parts finished, it was assembled and tested times.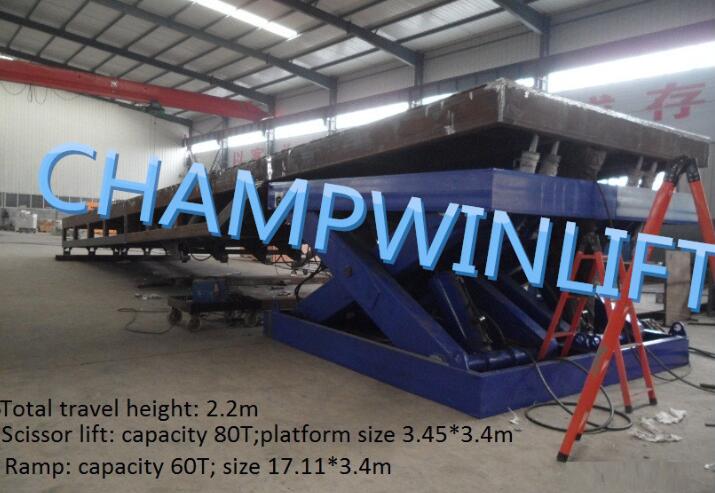 Before disassembled, we take pictures for each jointed parts, mark them, and drawings for the wire and oil tube connection. All the information was included in the installation instructions. Though the parts are heavy in weight, client installed the equipment smoothly and perfectly.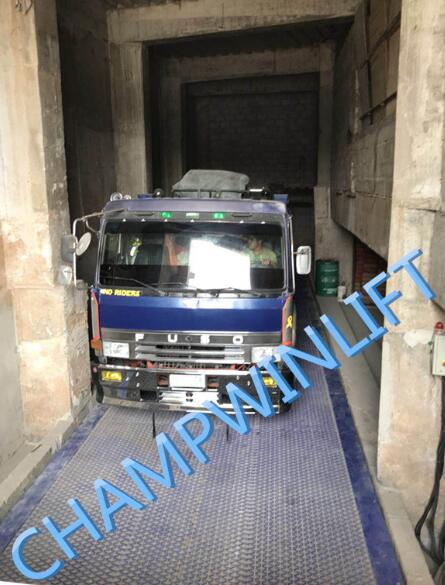 Customer feedback
After well installed the scissor lift and ramp with our guidance, Richard sent us the information that the equipments are well working and solved his problem. And everyone likes our lift equipment.