How to install the lift
Scissor lift installation
The scissor lift are fully assembled and electric wires are well connected. All installation parts (expansion screws, fixing steel plate, connection steel pipe) are together with the lift.
The lift without guide rails, only required to fix its bottom by expansion screws.
The lift with guide rails, its guide rail shoes and built-in fitting were assembled like followed picture. You required to screw its bottom and then fix guide rails onto the guide shoe parts.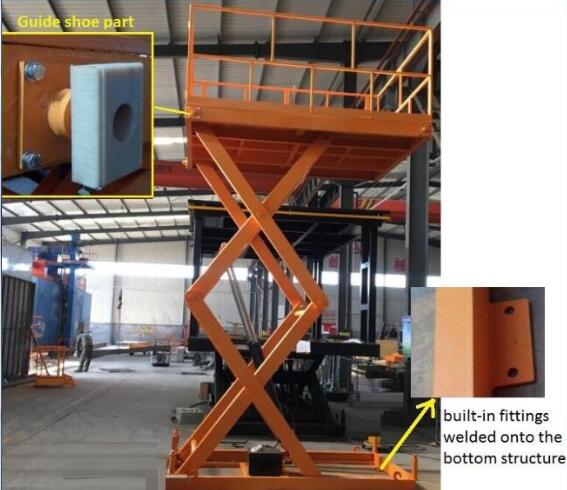 Guide rail lift installation
With its special structure, main body of the guide rail lift is disassembled into platform, guide rail two parts.
The cylinders, leaf chain, insurance rope were assembled with guide rails as followed picture.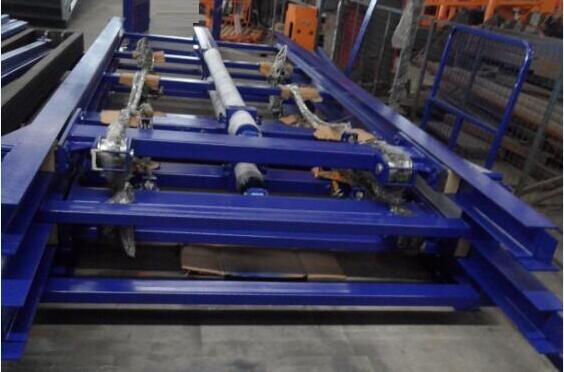 All the installation parts, such as built-in fittings, expansion screws, connection steel pipe and plate are together with lift.
Electric wires are connected with marked plugs.
Details of the installation guide with pictures, drawings will be together with the guide rail lift.
Don't worry about the installation! All users can well mounted the lifts with the guide information.